Who is ACCESS Air Ambulance
ACCESS (Aeromedical Critical Care Emergency Services Specialists) is a partnership between Air Tindi Ltd. and Advanced Medical Solutions Inc.
This partnership is supported by strong engagement with Indigenous communities to ensure the social license and provide professional Air Ambulance services designed and delivered by Northerners for the benefit of Northerners. 
ACCESS

 

Mission

 

Statement:

 
Safety

 

Focused

 

Operations
Patient

 

Focused

 

Healthcare
Air Tindi Ltd. and Advanced Medical Solutions Inc. (AMS), dba ACCESS (Aeromedical Critical Care Emergency Service Specialists) were awarded the current Stanton Territorial Health Authority (STHA) Air Ambulance Contract for the Northwest Territories (NWT) in 2015.
Air Tindi and AMS have worked closely together since 2007 to provide best-in-class Air Ambulance service for the NWT and have integrated the Air Ambulance Service by improving the quality of medical care, the efficiency of patient transport and the working environment of our combined staff.
Air Tindi has been in business for more than 32 years providing specialty aviation services in Canada's remote Northern reaches. It is the largest aircraft charter airline based entirely in Northern Canada with a fleet of 16 aircraft across five different types ranging in capacity from 9 to 50 passengers.
As a company, Air Tindi has been providing charter, contract and scheduled air transportation services from Yellowknife since 1988. Air Tindi has served the Government of the Northwest Territories (GNWT) with Air Ambulance services since its inception 32 years ago and has provided dedicated Air Ambulance service to STHA since 1996. Air Tindi has provided ad hoc Air Ambulance charter service to health boards throughout the NWT and Nunavut and has amassed more than 75,000 accident-free hours of Air Ambulance flight time since 1988.
Website: http://www.airtindi.com
Advanced Medical Solutions (AMS) was founded in 1995 as an industry leader in providing comprehensive remote healthcare solutions. Specializing in the provision of world-class Critical Care Transport (CCT) Air Ambulance programs,
AMS has significant experience providing health care personnel, medical equipment & supplies, healthcare education and occupational health services as well as expertise to a long list of major clients in Canada.
AMS's commitment to excellence, the continual improvement of operational performance and customer satisfaction, was honoured as the first pre-hospital medical services company in Canada to receive ISO 9001 and OHSAS 18001 certification (in March 2007). To date AMS has performed in excess of 15,000 successful CCT Air Ambulance missions.
Website: http://advancedmedic.com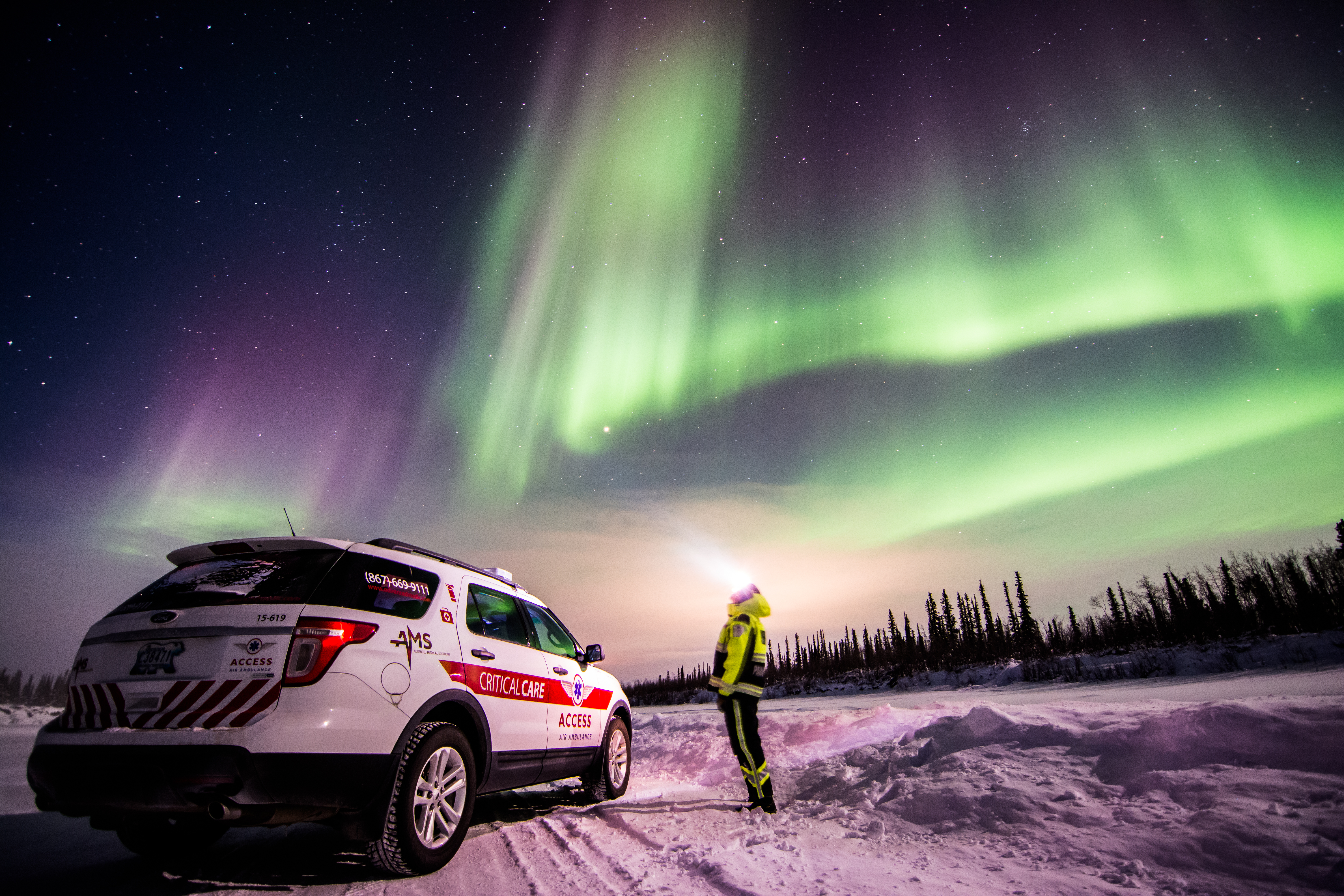 Our ACCESS team has the financial capacity to perform an Air Ambulance Service of this scale and scope based on the depth of both organizations and parent companies.
Both Air Tindi and AMS provide long standing experience in operating this service in the northern environment.