Highly‐Specialized Air Ambulance Service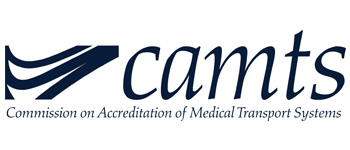 Our highly‐specialized Air Ambulance service ACCESS (Aeromedical Critical Care Emergency Services Specialists) is a partnership between Air Tindi Ltd. and Advanced Medical Solutions Inc.
This partnership is supported by strong engagement with Indigenous communities to ensure the social license required for the government contract of this scale and scope. Our ACCESS team includes medical professionals who are supported by the optimal equipment available for the challenging operating conditions of the NWT.
Simply put, ACCESS represents the pinnacle of professional Air Ambulance services designed and delivered by Northerners for the benefit of Northerners. ACCESS is Accredited by: Commission on Accreditation of Medical Transport Systems, for more information on this Accreditation please visit https://www.camts.org
In the Northwest Territories, ACCESS partners with the Government of NWT Health and Social Services using Medical crews provided through AMS and using aircraft and flight crews provided through Air Tindi based in Yellowknife and Aklak Air based in Inuvik.
Between the two bases ACCESS flies over 1300 patient transports each year to 33 communities throughout the NWT.